Keith Monks Cleaning Machine

The Keith Monks machine is a tried and tested product and is used by broadcasting authorities and record libraries all over the world.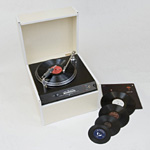 Records are cleaned using a mixture of industrial alcohol and distilled water and the surface / grooves are scrubbed with a nylon brush.

The suction arm then traverses across the record removing dirt, static charge and, more importantly, all traces of liquid, leaving the record completely dry, as well as clean.



Cleaning Demo Video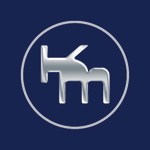 See the process first hand!
How it works! In Depth!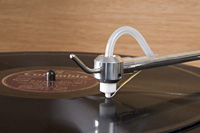 Fig.1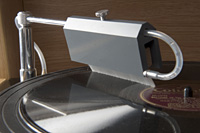 Fig.2


What They Say!

"State of the art" and "Accessory of the decade" by Absolute Sound Magazine.

Experts widely agree "The most effective way of cleaning records".



How Long Does It Take!

The whole process takes about 70 to 80 seconds per 12" LP side.


How much does it cost!

The cost for one LP is 2.00ukp
(postage and packaging extra) - the service includes a new polylined inner sleeve.

We do need advanced notice before collections are sent.

If you would like further information then please contact us.