The 1960s autographs listed below were all obtained from shows/concerts for the Thank Your Lucky Stars tours.
They are all contained in two autograph books, some sadly back to back. They are dated 1962, 1963 and 1964.
The photographs below are cropped so that you can see the best shot possible -
ready to mount with a favourite photograph when they are eventually priced for sale.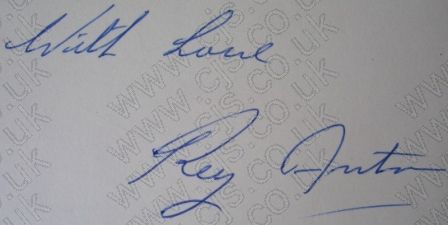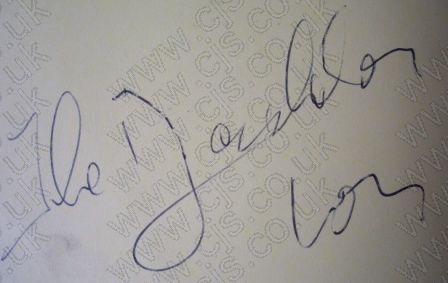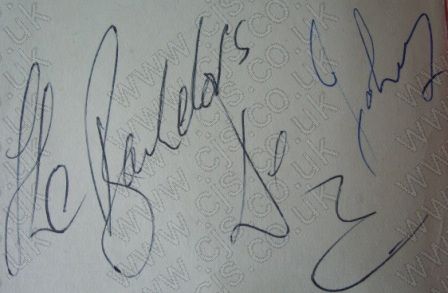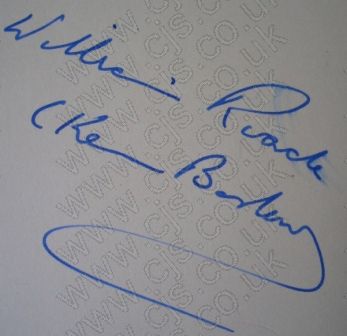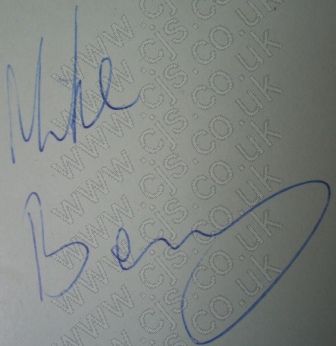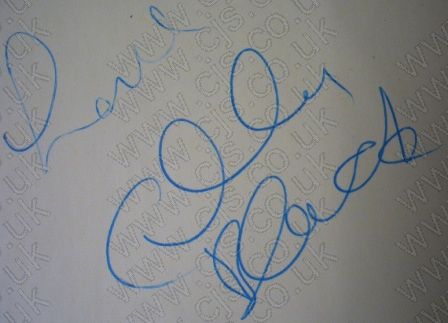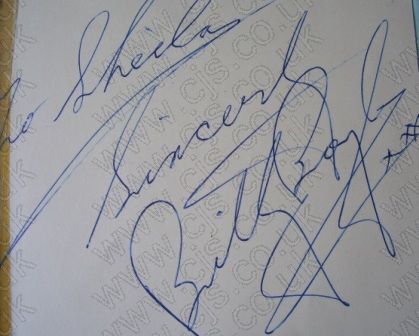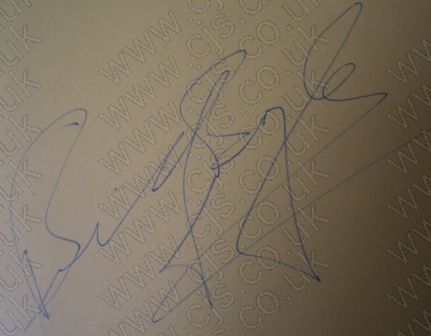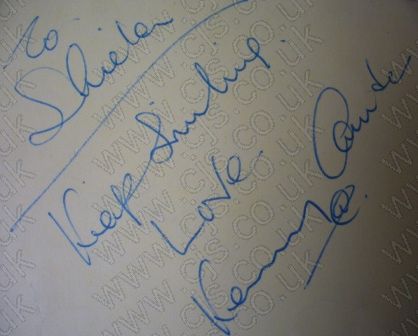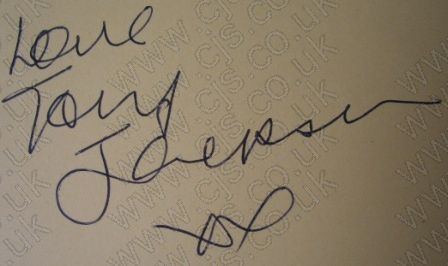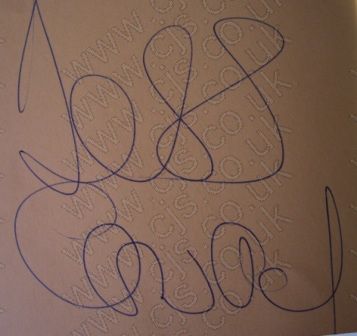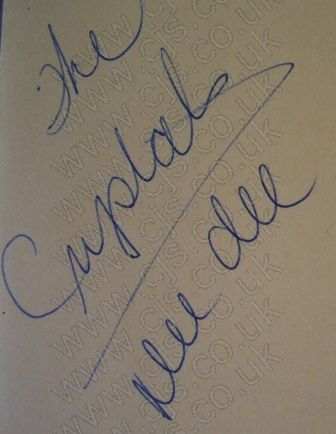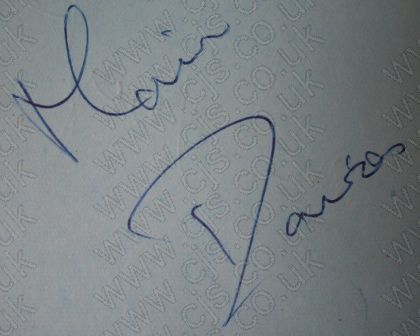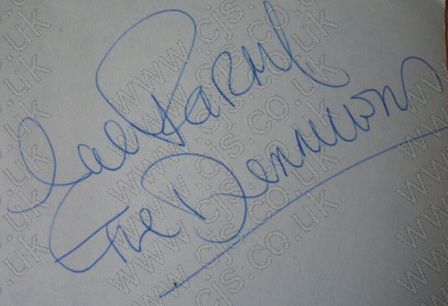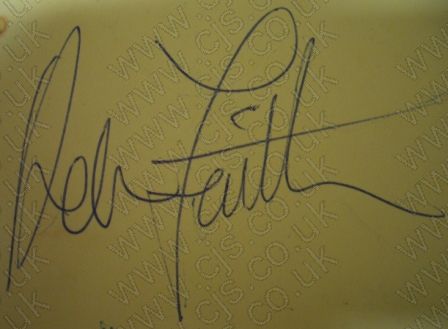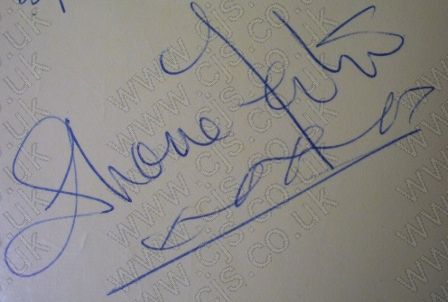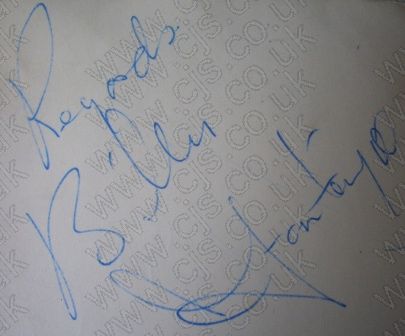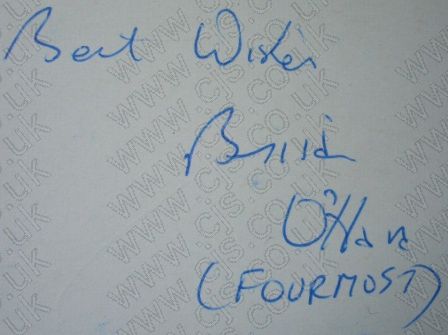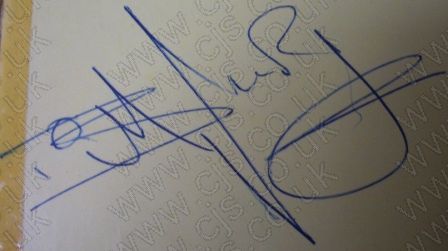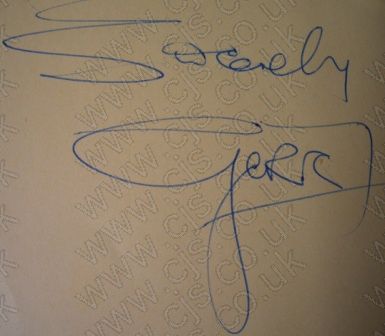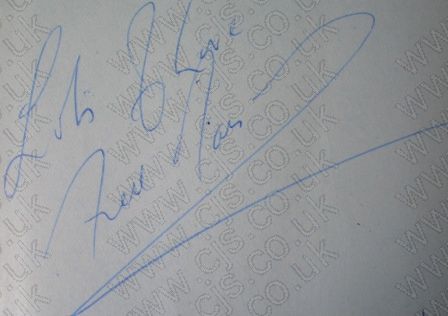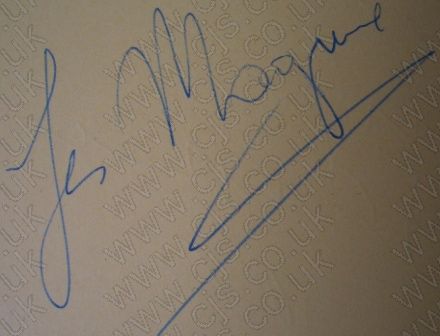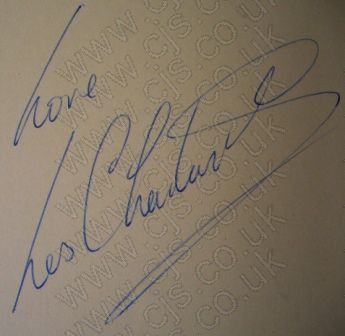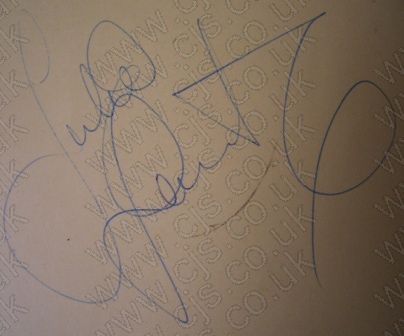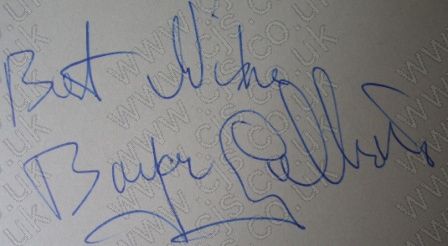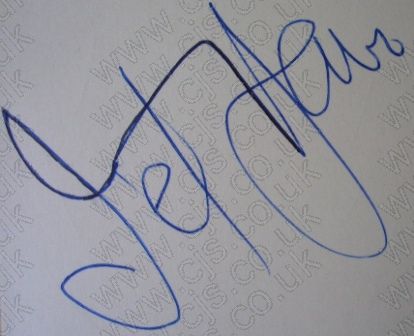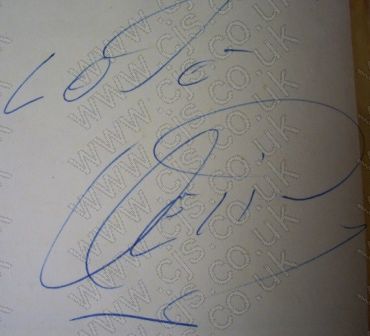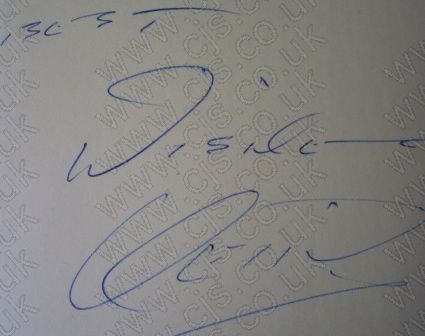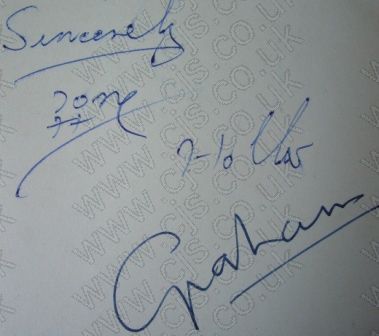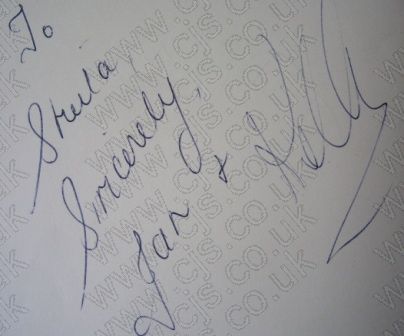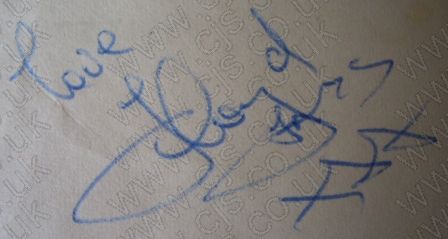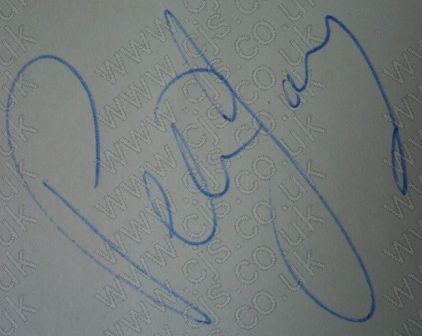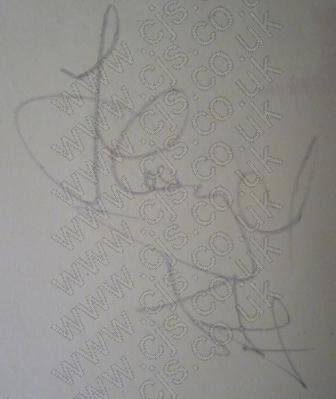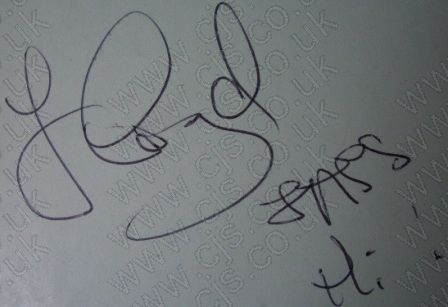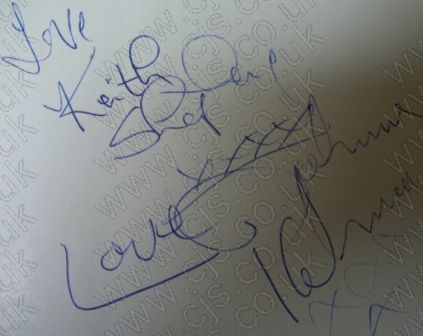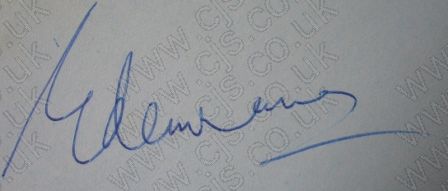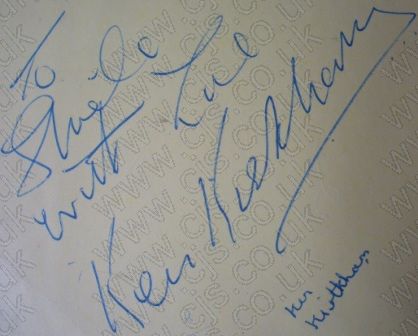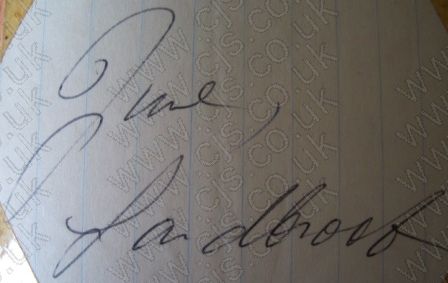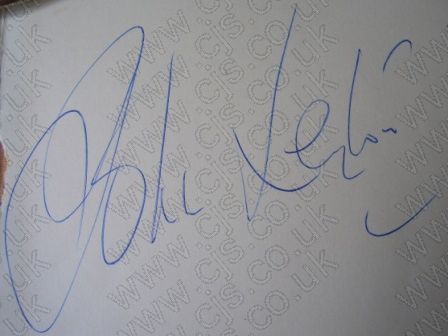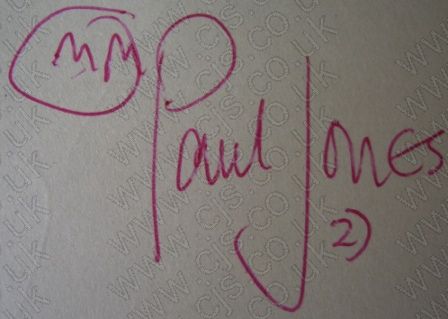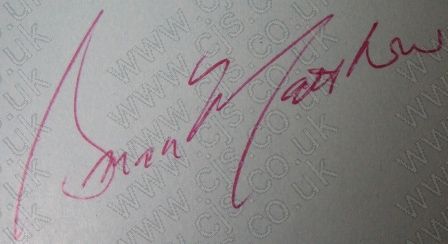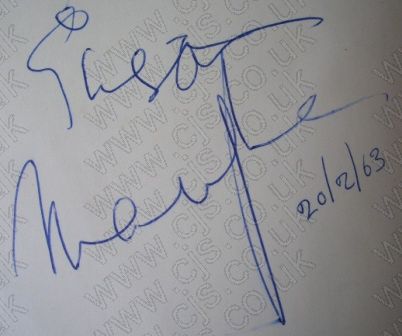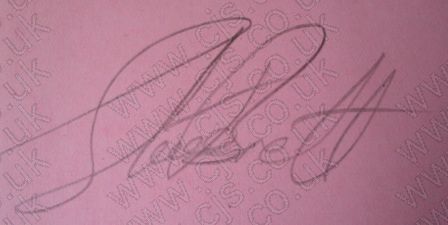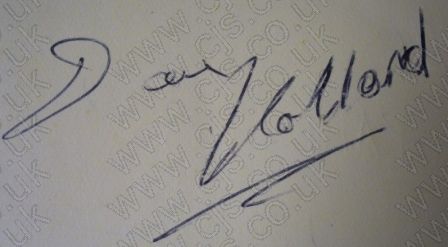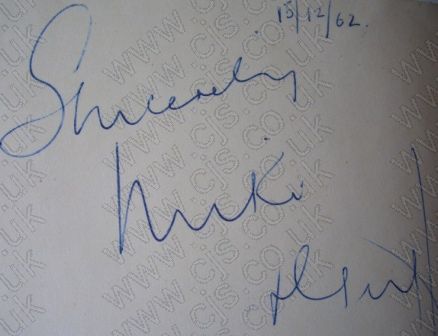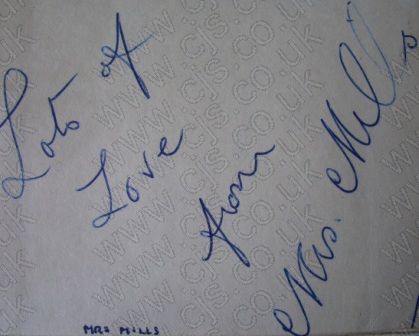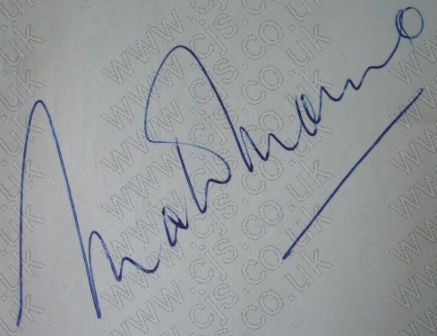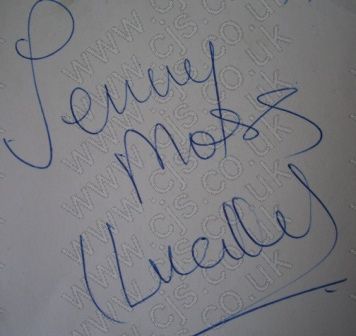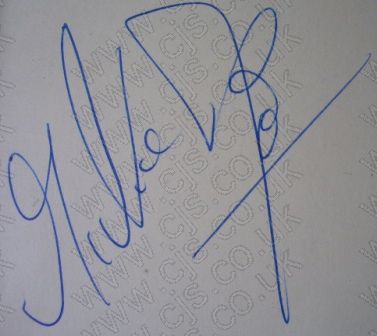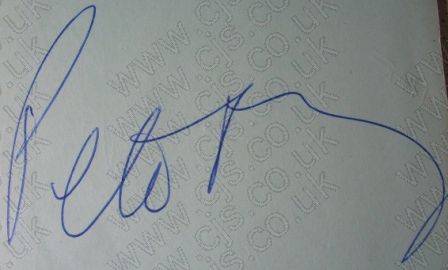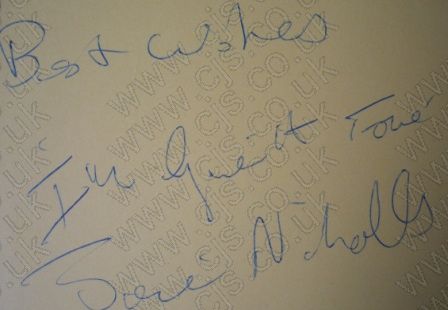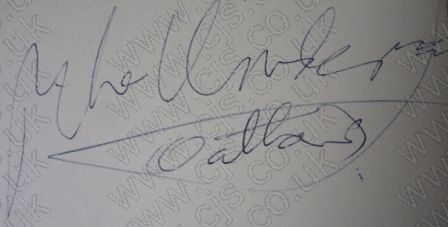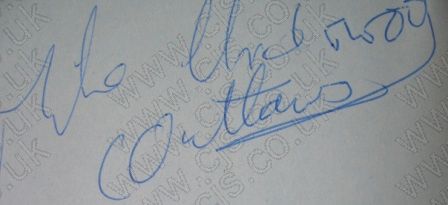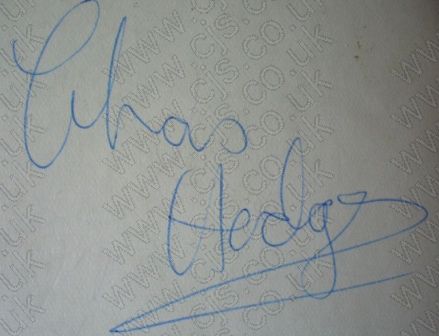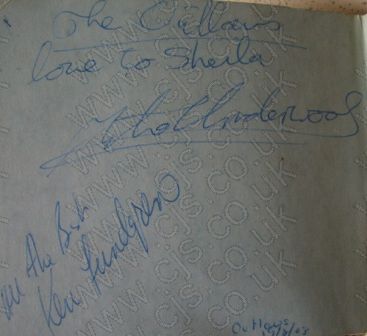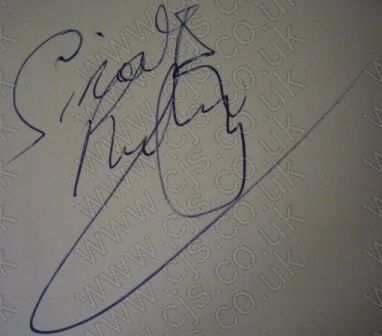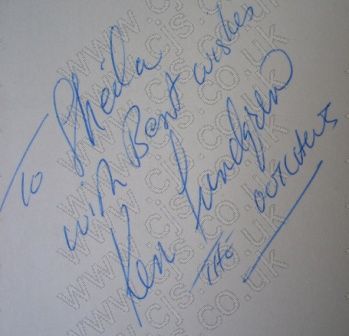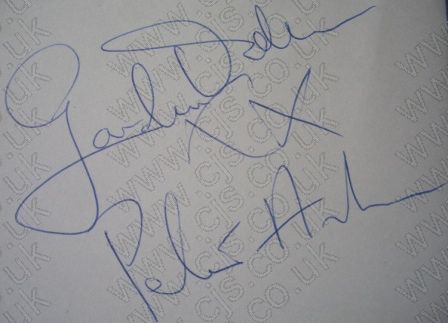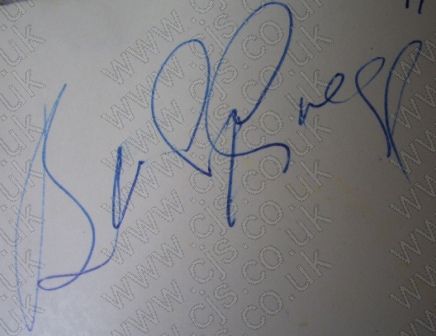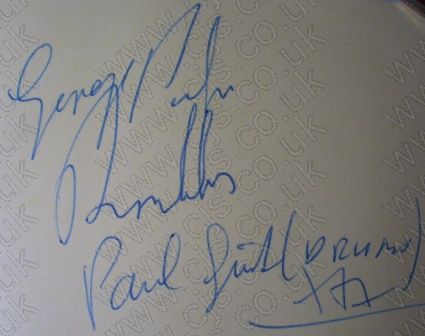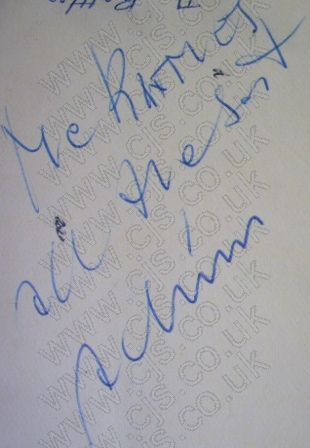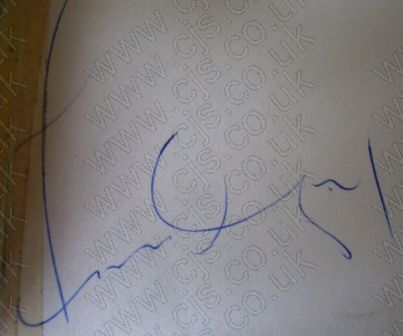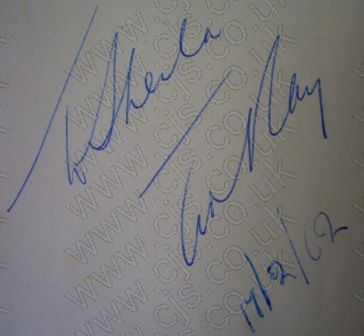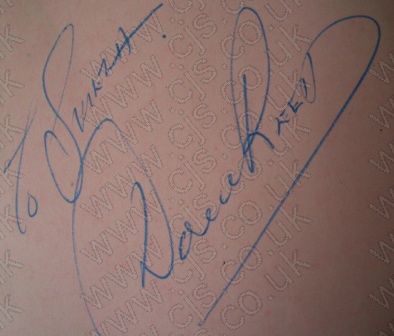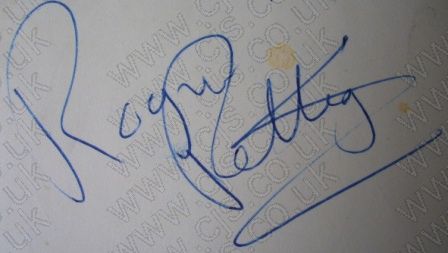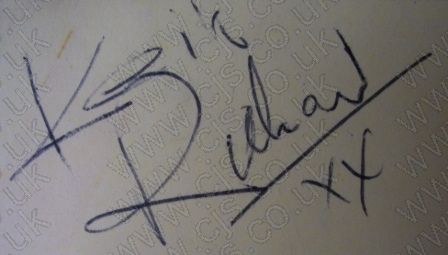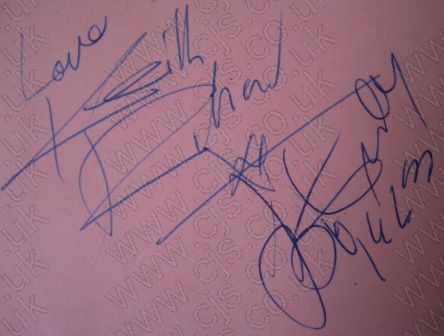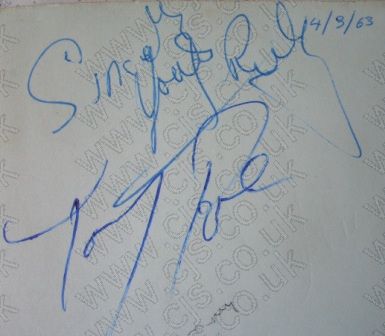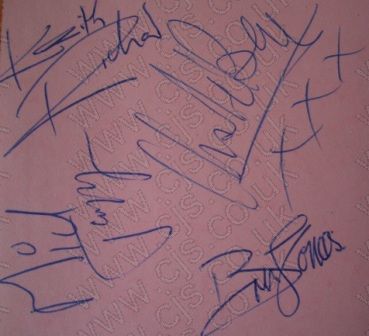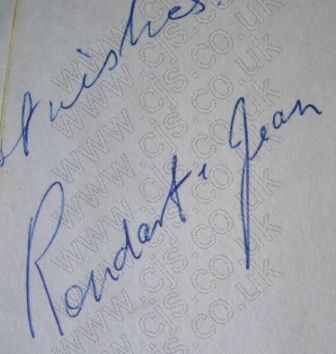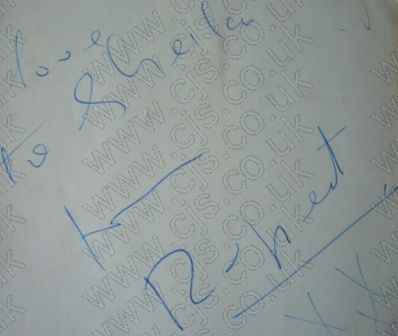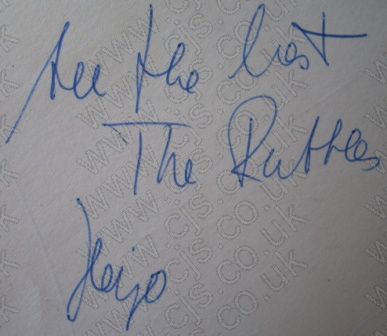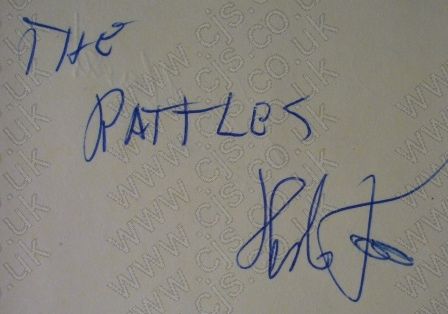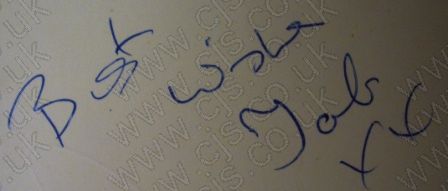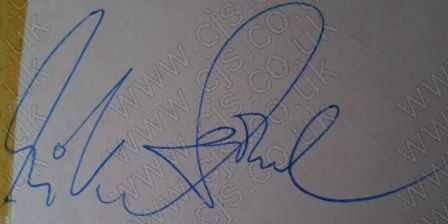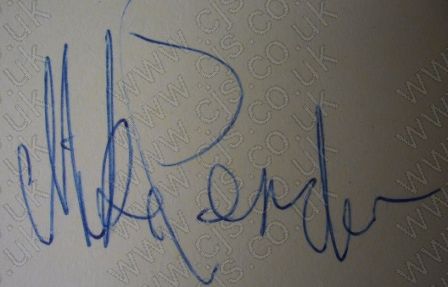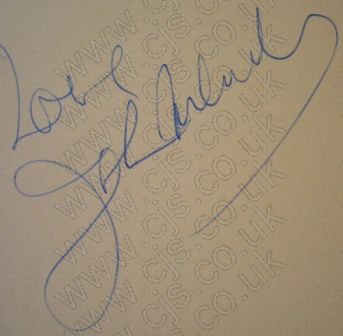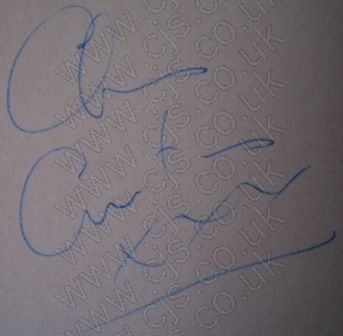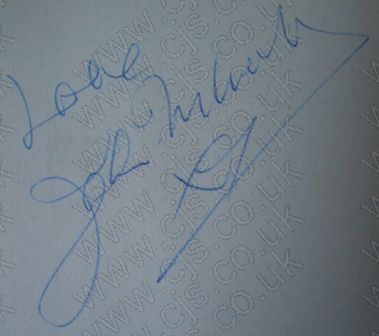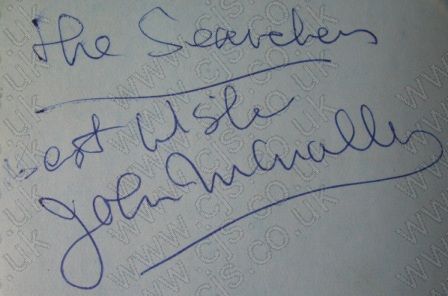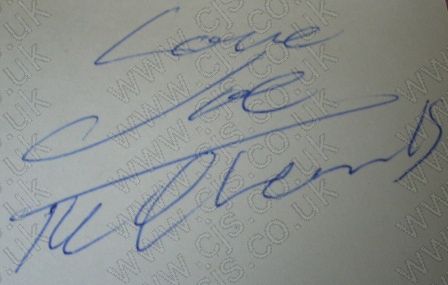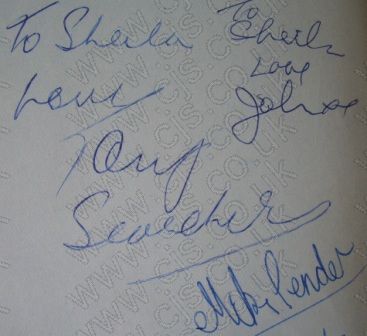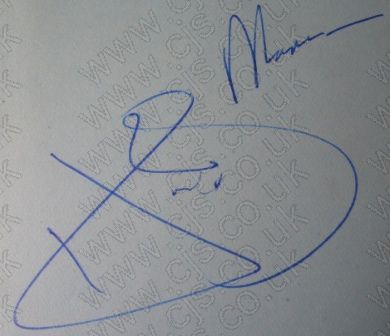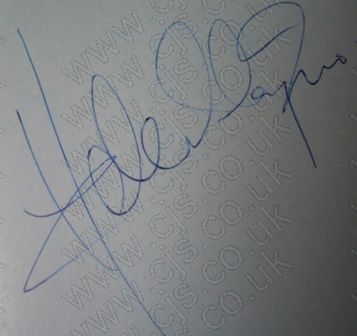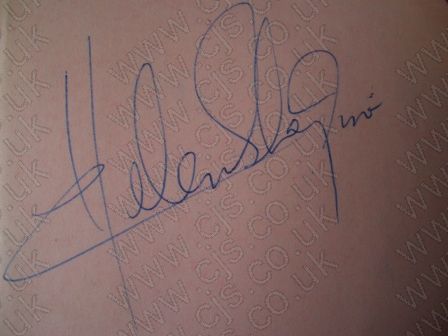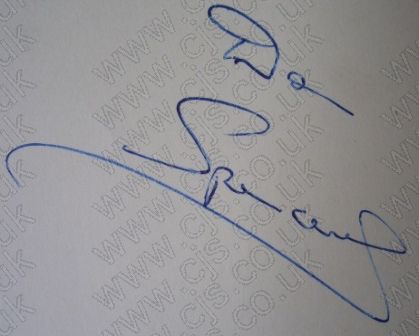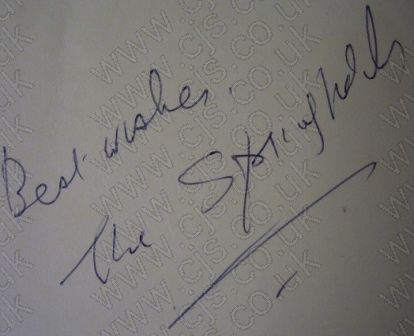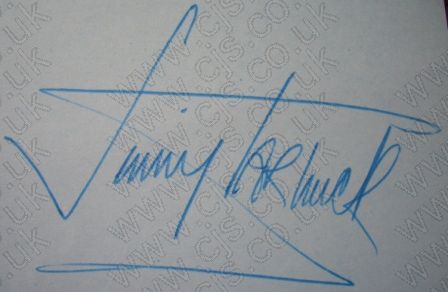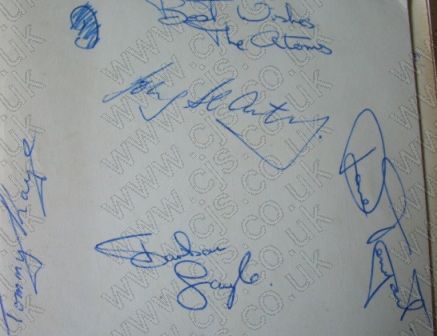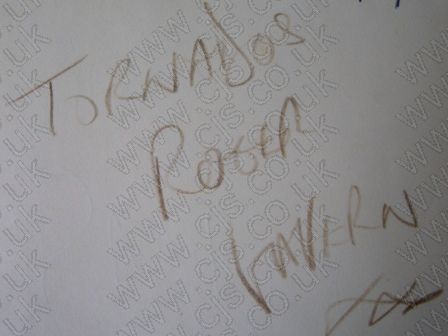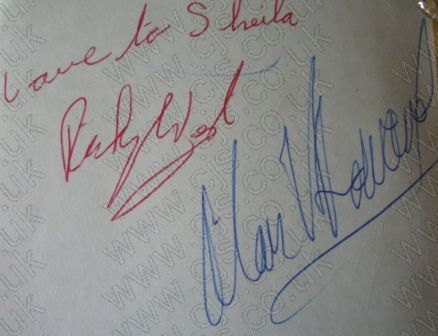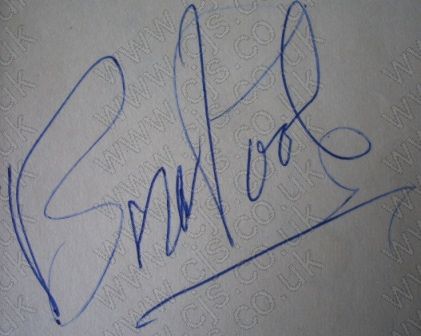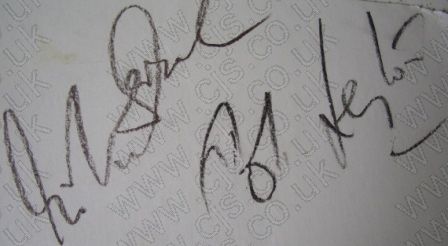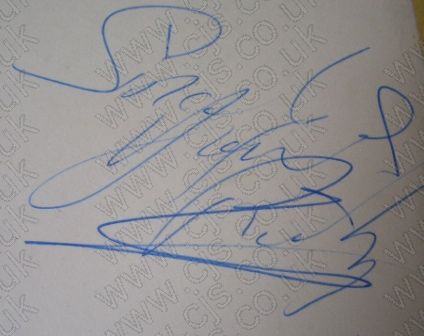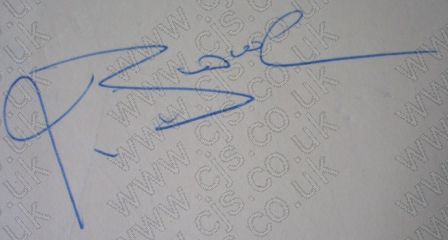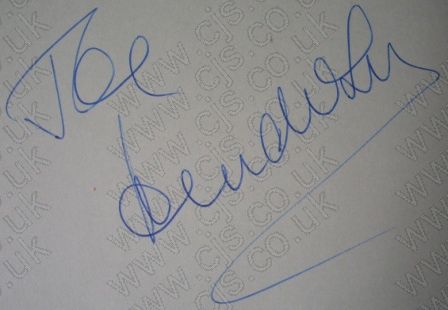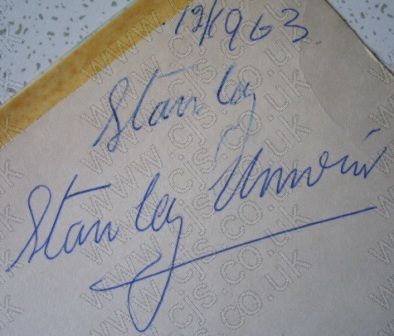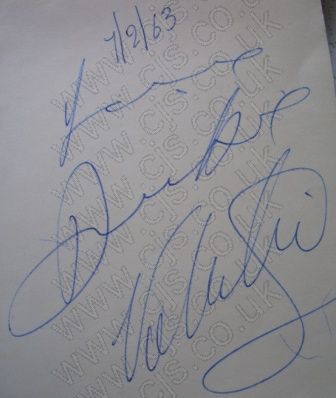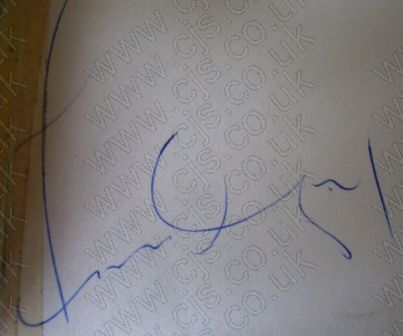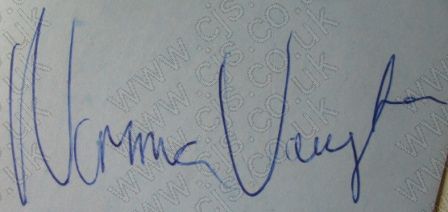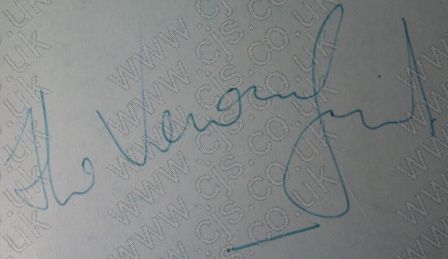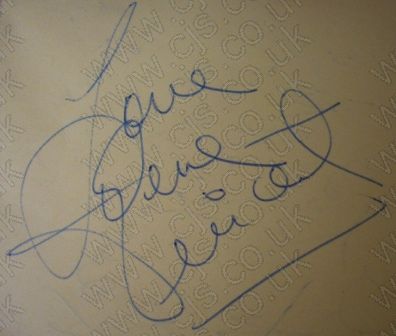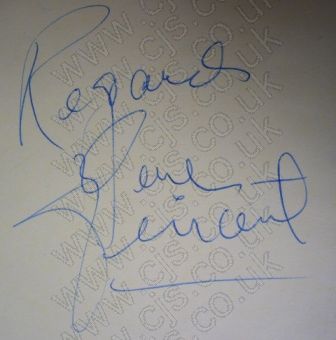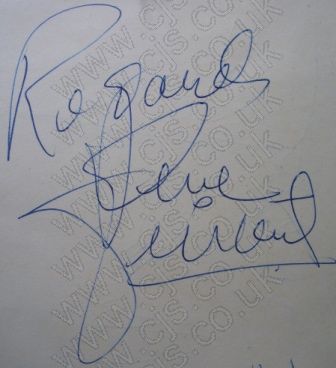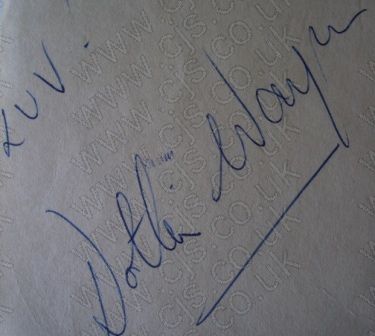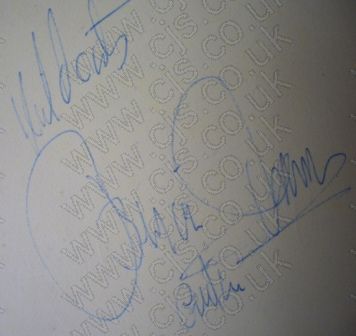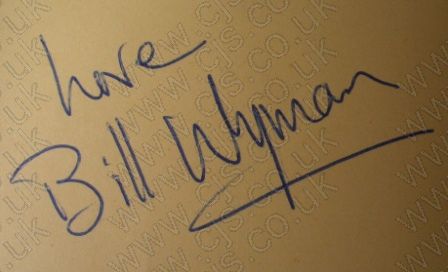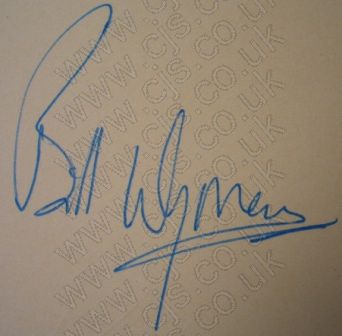 Here is a full list of the artists.
RAY ANTON, THE BACHELORS, CON, DEC, JOHNY, KEN BARLOW WILLIAM ROACH, MIKE BERRY, CILLA BLACK, BILLY BOYLE, KENNY CANTOR, THE CHANTS, JOE ANKRAH, JESS CONRAD, THE CRYSTALS DEE DEE, MIAR DAVIES, THE DENNISONS, DOWNBEATS, ROGER RETTING, ADAM FAITH, SHANE FENTON ALVIN STARDUST, BILLY FONTEYNE, FOURMOST, BRIAN OHARA (4MOST), BILLY FURY, GERRY AND THE PACEMAKERS, GERRY MARSDON, FRED MARSDON, LES CHADWICK, LES MAQUIRE, JULIE GRANT, BRIAN GULLIVER AND THE TRAVELLERS (JANICE NICHOLLS HUSBAND), JET HARRIS, HEINZ, HOLLIES, TONY, CHAZ, GRAHAM, JAN AND KELLY, PETER JAY AND THE JAYWALKERS, LLOYD, PETER JAY, JUST FOUR MEN, KEITH SHEPHERD, JOHNNY KELMAN, EDEN KANE, KEN KIRKHAM, JUNE LADBROOK, MANFRED MANN, PAUL JONES, BRIAN MATTHEW, SUSAN MAUGHAN, THE MAVERICKS, STEVE BRETT, DAVE HOLLAND, MIKI AND GRIFF, MRS MILLS, MATT MONRO, JENNY MOSS (LUCILLE), MICKIE MOST, PETE MURRAY, JANICE NICHOLLS, THE OUTLAWS, MIKE UNDERWOOD, CHAS HODGES, KEN LUNDGREN, PETER AND GORDON, THE PIRATES, BRIAN GREGG, THE RAMBLERS, THE RATTLES, ACHIM REICHEL, HERBERT HILDEBRANDT, TED RAY, KEITH RICHARD, KEITH RICHARD/BO DIDDLEY, TOMMY ROE, ROLLING STONES, KEITH RICHARD, MICK JAGGER, CHARLIE WATTS, BRIAN JONES, RONDART AND JEAN, RUPERT, THE SAINTS, TAB, MIKE SARNE, THE SEARCHERS, MIKE PENDER, JOHN MCNALLY, CHRIS CURTIS, TONY JACKSON, SHADOWS, HANK MARVIN, HELEN SHAPIRO, DON SPENCER, SPRINGFIELDS, JIMMY TARBUCK, DANE TEMPEST AND THE ATOMS, BARBARA GAYLE, JOHN ST ANTHONY, DANE TEMPEST, TOMMY KAYE, THE TORNADOS, ROGER LAVERN, TREMELOES, RICK WEST, ALAN HOWARD, BRIAN POOLE, STANLEY UNWIN, DICKIE VALENTINE, FRANKIE VAUGHAN, NORMAN VAUGHAN, VERNON GIRLS, GENE VINCENT, DOTTIE WAYNE, WILD CATS, BILL WYMAN.

CAN YOU IDENTIFY THESE AUTOGRAPHS!!!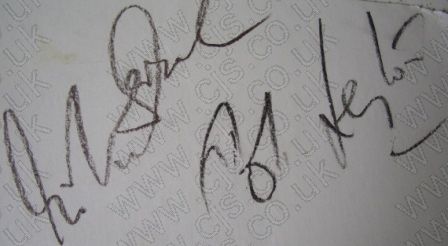 MAYBE JOHHNY LEYTON AND ANOTHER!!!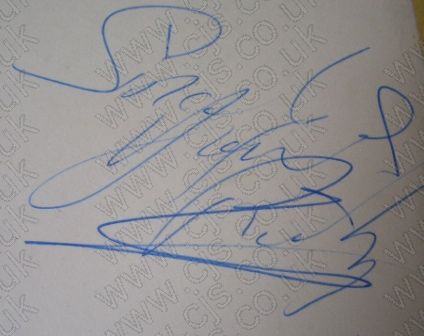 RICKY!!! RICK DENE OF THE MAVERICKS!!!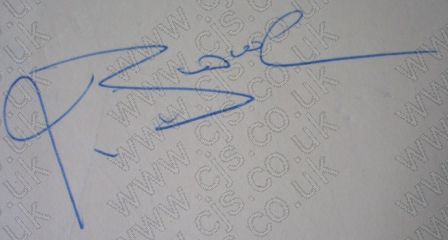 JILL BROWN!!!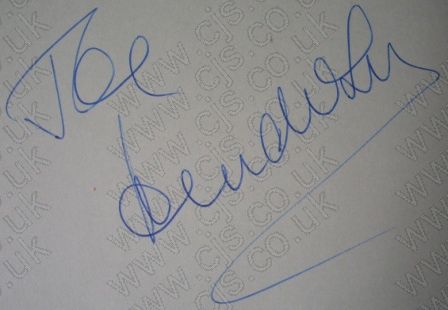 JOE!!!!


Here are some excellent sites for you to visit

Thank Your Lucky Stars - This site is all about ABC television's long running pop show.

Brumbeat - Dedicated to all the groups and people who were part of the West Midlands music scene in the 1960s.

TV.COM - Thank Your Lucky Stars was a weekly television show that ran in Great Britain from 1961 to 1966. The show centered around music, showcasing the latest hit records. A guest DJ presided over the show, and a panel of teens would vote upon the worthiness of the discs. Recording artists often appeared to promote their latest single, usually lip-syncing along with the record. The show featured well-known artists, local talents, and fresh up-and-comers such as The Beatles, The Rolling Stones, and The Kinks. Television shows like Thank Your Lucky Stars proved to be the launching pad for "The British Invasion", and helped change the face of music and culture forever.

Televisionheaven - Planned as ITV's answer to 'Juke Box Jury,' which had been running on BBC television since 1959, 'Thank Your Lucky Stars' arrived on British TV screens in April 1961 and soon became a hit with the nations teenagers. Along the way it set a number of notable firsts, the most famous being the first full-network appearance on television of The Beatles.

Ill give it five - The website of Janice Nicholls, Oill give it foive, the "THANK YOUR LUCKY STARS " TV girl and her husband Brian Meacham , of Brian Gulliver and the Travellers.

Wikipedia - Thank Your Lucky Stars was a British television pop music show made by ABC Television, and broadcast on ITV from 1961 to 1966. Many of the top bands performed on it, and for millions of British teenagers it was essential viewing. As well as featuring British artists, American guests were frequent visitors.

The Joe Meek Society web site - The society is dedicated to keeping Joe Meek's name and his musical legacy alive. Joe Meek was the legendary 60's maverick record producer. Whether you are a confirmed Meek buff or seeking information on Joe, his life, times and music you are welcome to contact or join us. Here you will find information on how to join the society (JMS) and the membership benefits, a discography, photo gallery and Meek related links. Remembering........The Man....The Music...The Mystery...The Joe Meek Society

Joe Meek movie - Telstar - Update June 14th 2009

Its here at last showing from Friday 19th june 2009 at a Showcase Cinema near you!!
Check out the official website for the film. Telstar a movie about the famous 60-s music producer Joe Meek, began filming in London this month. Both Meeks studio and Mrs. Shenton shop were recreated further along Holloway Road, complete with the neighbouring bank. The movie is directed by Nick Moran with Con ONeill playing Joe Meek.

The cast also includes:

Kevin Spacey plays Major Banks
Jon Stewart plays Dennis
Pam Ferris plays Mrs. Violet Shenton
JJ Feild plays Heinz Burt
Sid Mitchell plays Patrick Pink
Rita Tushingham appears as - Essex Medium
Martine McCutcheon appears as - Lady Victim
Nigel Harman plays Jess Conrad
Tom Burke plays Geoff Goddard
Ralf Little plays Chas Hodges (The Outlaws bassist)
Joan Hodges (wife of Chas) plays Biddy Meek (Joes mother)
Callum Dixon (who played Leyton and Lord Sutch in the play) plays John Leyton
James Corden plays Clem Cattini (The Tornados drummer)
Tom Harper plays Alan Caddy (The Tornados guitarist)
Craig Vye plays Mitch Mitchell (the drummer)
Des Hamilton plays Lionel Bart
Shaun Evans plays Billy Kuy (The Outlaws original lead guitarist)
David Hayler plays John Peel
Other members of the cast
Chas Hodges has a cameo role in the film as Mr. Brolin
Jess Conrad plays Larry Parnes
Carl Barat (The Libertines) plays Gene Vincent
Justin Hawkins (The Darkness) plays Screaming Lord Sutch
Jon Lee (S Club 7) plays Billy Fury (The Tornados were his backing band)
Robbie Duke (aka Patrick Pink), who was at 304 Holloway Road when the fatal shootings happened (over 40 years ago now), is amongst the cast, playing a stagehand.